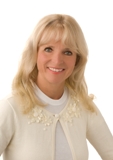 Born in Haileybury ON in 1946, the daughter of Judge John Beverley Robinson and his wife Julia (Bridger), Rosemary Sexton attended Haileybury Public and High Schools and Havergal College before enrolling in Modern Languages and Literature at the University of Toronto in 1965. At the end of her first year she married high school classmate Murray Black and had a daughter Stephanie. She joined her husband at Laurentian University in Sudbury, where she completed her BA (cum laude) in 1968 and was Homecoming Queen.
She taught English, Physical Education, Latin and Guidance for five years, first at New Liskeard Secondary School and then at West Hill Secondary School in Owen Sound. When her stockbroker husband was transferred to Bay Street, she enrolled in Osgoode Hall Law School and York University and received her LLB and her MA in English in 1976. Her son Robin was born in 1977, in between her articles at law firm Holden, Murdoch, Walton, Finlay and Robinson and the Bar Admission course. She was admitted to the Ontario Bar in 1978, the same year she married her second husband, lawyer Edgar Sexton.
She worked for CCH Canada as a tax lawyer before joining the Ontario Censor Board where controversy over some of the board's cuts led to a public inquiry. She resigned as a censor in 1980. As a result of the publicity engendered by the two-day inquiry, she was offered a job as on-air legal reporter at CBC Television and asked to run for Member of Parliament in two Toronto ridings by the Liberals and the NDP, offers she declined.
For the next near-decade she was a stay-at-home wife and mother, immersing herself in volunteer work. By the end of this period she was sitting on thirteen boards, including the Toronto Symphony Women's Committee, Wellesley Hospital Volunteer Committee, Toronto Pops Orchestra, Laurentian University, Family Day Care Services and the Canadian Psychiatric Awareness Committee.  In 1986 she was Chairman of Volunteers for lawyer Julian Porter's unsuccessful bid as Tory candidate for the Rosedale riding.
In 1988 she was hired by The Globe and Mail to succeed Zena Cherry in writing a thrice-weekly society column, which lasted for five years. In 1993 she wrote The Glitter Girls, a non-fiction book which became a Canadian bestseller. That was followed two years later by Confessions of a Society Columnist.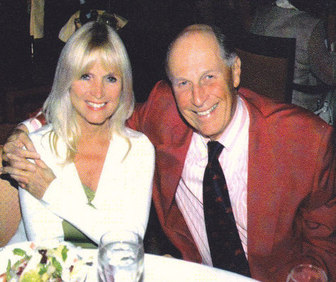 When her second husband was appointed to the Federal Court of Appeal after resigning as chairman and senior partner of Osler Hoskin, one of Canada's leading law firms, the couple moved to Rockcliffe Park in Ottawa where they lived for twelve years until Justice Sexton's retirement from the bench. During this time, Rosemary Sexton was a columnist for the National Post and later a contributor to Maclean's magazine. In May 2014 she published Home Before Dark, a book about her life as a judge's wife in Ottawa.
She has two children: Stephanie Black (Mark Youngman) and Robin Black; two stepchildren: Christopher Sexton (Wendy Daniels) and Jennifer Sexton; and five grandchildren, Jack Sexton, Gillian and Lindsay Bevan and Laila Rose and Chloe Youngman. She and her husband Edgar divide their time between Brockville and Charleston Lake in Eastern Ontario and Longboat Key, Florida.